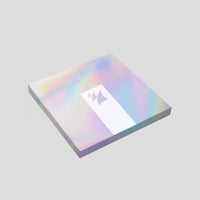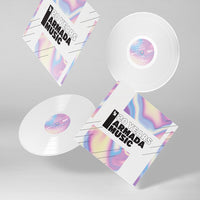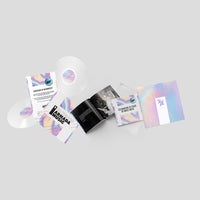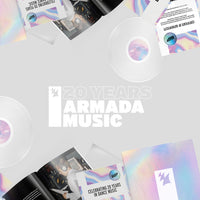 20 Years - Armada Music (Limited Edition Vinyl)
Release date: 25-06-2023
Can you believe it's been twenty years? So much has changed since 2003, but one thing has remained: our love for dance music and the desire to share it with the world. But what would Armada Music be without you, the like-minded fans who are so crucial in keeping the heart of dance music beating? Your passion means everything to us, and we wouldn't be here without you.
'Armada Music – 20 Years' is a celebration of our vision to release all kinds of dance music on the condition that each record leaves its listeners with goosebumps and THAT feeling. Join us as we journey through a selection of tracks from over the years which mean so much to us and to you. From timeless classics, such as Chicane's 'Saltwater', Inner City's 'Good Life', Joe Smooth's 'Promised Land', System F's 'Out Of The Blue' and Three Drives On A Vinyl's 'Greece 2000', to newer hits, including Armin van Buuren's 'This Is What It Feels Like', D.O.D's 'Every Step', Loud Luxury & Brando's 'Body', Tinlicker & Helsloot's 'Because You Move Me' and the Joris Voorn Remix of Eelke Kleijn's 'Transmission'.
So here it is, from us to you, a celebration of the past 20 years. Thank you for being part of our journey. Enjoy!

Side A
1 Loud Luxury feat. Brando - Body
2 Lost Frequencies - Are You With Me
3 Tinlicker & Helsloot - Because You Move Me
4 Armin van Buuren feat. Trevor Guthrie - This Is What It Feels Like
5 Brando - Look Into My Eyes
6 AmPm feat. Michael Kaneko - Best Part Of Us
7 Sultan + Shepard feat. Nadia Ali & IRO - Almost Home

Side B
1 Lost Frequencies feat. Janieck - Reality
2 Sebastien & Boy Tedson - Music In You
3 Armin van Buuren feat. Mr. Probz - Another You
4 Dennis Kruissen feat. Drew Love - Falling In Love
5 Harold van Lennep - Liberation
6 Thomas Gold feat. Jillian Edwards - Magic
7 W&W & Hardwell & Lil Jon - Live The Night

Side C
1 Armin van Buuren - Blah Blah Blah
2 Audien feat. M.BRONX - Leaving You
3 Antillas feat. Fiora - Damaged
4 ARTY - Save Me Tonight
5 Morgan Page feat. Lissie - The Longest Road (deadmau5 Remix)
6 Static Revenger - Happy People

Side D
1 Gadjo feat. Alexandra Prince - So Many Times
2 Mason vs Princess Superstar - Perfect (Exceeder)
3 Alok & Liu feat. Stonefox - All I Want
4 Felix - Don't You Want Me
5 Chocolate Puma - I Wanna Be U
6 Human Resource - Dominator
7 Klubbheads - Kickin' hard

Side E
1 Joe Smooth - Promised Land
2 Inner City - Good Life (Remastered) [Club Mix]
3 Chez Damier - Can You Feel It (New York Dub)
4 Harry Romero - Tania
5 D.O.D - Every Step
6 Low Steppa feat. Kelli-Leigh - Runnin'
7 Armand van Helden vs ANOTR - Funk Phenomena

Side F
1 Tensnake & LP Giobbi feat. Cara Melín - I Feel You Everywhere (Antibodies)
2 Eelke Kleijn - Transmission (Joris Voorn Remix)
3 Lifelike & Kris Menace - Discopolis 2.0 (MEDUZA Remix)
4 Kidnap feat. Leo Stannard - Moments (Ben Böhmer & Nils Hoffmann Remix)
5 Sian Evans - Hide U (Tinlicker Remix)
6 Jerome Isma-Ae - Hold That Sucker Down (Charlotte de Witte Trance Remix Edit)

Side G
1 Armin van Buuren - Blue Fear
2 Chicane feat. Moya Brennan - Saltwater
3 System F - Out Of The Blue
4 Veracocha - Carte Blanche (FM Edit)
5 Three Drives On A Vinyl - Greece 2000
6 Lost Witness - Happiness Happening (Lange Remix)

Side H
1 Jurgen Vries - The Theme
2 Gouryella - Gouryella
3 Alex M.O.R.P.H. feat. Sylvia Tosun - An Angel's Love
4 Karen Overton - Your Loving Arms
5 i_o - Castles In The Sky
6 Armin van Buuren vs Vini Vici feat. Hilight Tribe - Great Spirit

Official Armada Music shop
30 days return policy on physical products
Exclusive Armada Music, Armin van Buuren and A State Of Trance merchandise